A master class blending engineering prowess and exceptional design, this watch is ready to accompany you for all of life's moments. Power and dominance harmonized the movement, perfectly synchronized invicta bolt movements are built on a foundation of intricate caisson engineering, enhanced by signature rope jewelry design around the bezel. This watch is simply a definite lasting impression.
Discover the Invicta Master Class watch, a true work of art combining advanced engineering and exceptional design. Ready to accompany you in all the moments of your life, this watch embodies power and harmony, combining functionality and aesthetics to create a one-of-a-kind timepiece.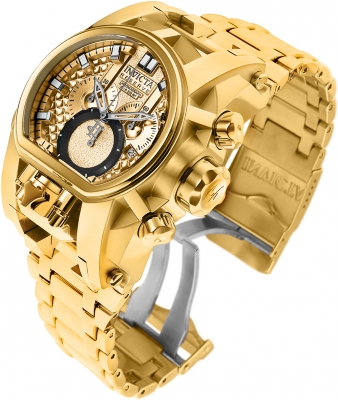 Invicta Bolt Movement: Featuring a perfectly synchronized mechanical movement, this watch is built on a foundation of intricate engineering, ensuring flawless precision and reliability.
Rope Jewel Design: The watch is highlighted by a signature rope jewel design around the bezel, lending a touch of elegance and sophistication to this showpiece.